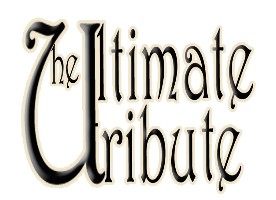 A Tribute To Cher by Tania Alboni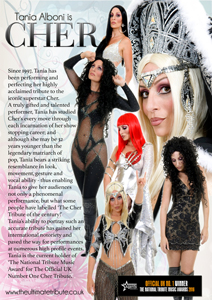 Click on the picture for full size image
Since 1997, Tania has been performing and perfecting her highly acclaimed tribute to the iconic superstar Cher.
A truly gifted and talented performer, Tania has studied Cher's every move through each incarnation of her show stopping career; and although she may be 32 years younger than the legendary matriarch of pop, Tania bears a striking resemblance in look, movement, gesture and vocal ability - thus enabling Tania to give her audiences not only a phenomenal performance, but what some people have labelled 'The Cher Tribute of the century!'
Tania's ability to portray such an accurate tribute has gained her international notoriety and the paved the way for performances at numerous high profile events
Momentous Performances
* 'Selfridges *VEGAS SUPERNOVA*'. By incorporating 4 decades of music over 4 consecutive days, this allowed Tania the opportunity to showcase many of her amazing and highly sought after replica costumes.
In February 2006 Tania was part of the 'Variety Show Of Dubai' taking her tributes to both Cher & Shania Twain to a whole new continent alongside TV personality Tom O'Connor at The Crowne Plaza Dubai and the following night supporting Tom at The Royal Meridian Hotel, Abu Dhabi.
Cher's notorious relationship with her gay fanbase has also enveloped Tania and made her the number 1 choice for promoters when putting together worldwide Gay Pride events. In the August's of 2006/2007/2008/2010 Tania took her perfectly honed performances to the main stage of Manchester Gay Pride along side well know chart acts such as Jamelia, Beverly Knight, Sophie Ellis Bextor and Heather Small. Following this, on the back of her Manchester Pride performances, Tania was invited to support the first and only pierside Blackpool Gay Pride event in 2012 alongside UK pop sensations Blue, cementing Tania's place as the UK's number one Cher tribute.
Further afield, notable performances outside of the UK have included 3 outstanding performances in Gran Canaria. The first in November 2006, where Tania was asked to perform at the worlds biggest Gay Club "Heaven" for World Aids Day. Tania's show went down so well that in May 2007 Tania was flown to Gran Canaria once again to perform at Maspalomas Gay Pride, one of Europes biggest events in the pride calendar. Along side acts such as Marc Almond, Bucks Fizz and The Venga Boys, Tania performed to an audience of 75,000 people, taking her show to new audiences and dazzling new heights!
As a special treat to celebrate the 10 year anniversary of Maspalomas Gay Pride Tania was flown back to Gran Canaria in 2011. Performing the title track from the Movie 'Burlesque' Tania once again blew away audiences of tens of thousands! So much so, that the official website is quoted as saying Tania's performance was "The highlight of the night".
More recently, Tania's work as Cher has included being used as a lookalike for the 2013 launch of the new Toyota Corolla in Istanbul.
And at the beginning of 2013 Tania was invited to join the highly acclaimed Berlin based show 'Stars In Concert'. Tania graciously accepted this offer, performing numerous weeks in Berlin early 2013 then leading to a full summer season in their one off run on Blackpools Central Pier, performing as both Cher and Amy Winehouse.
Other performances since have included , 'York Pride' (2013), The first 'Winter Pride' in Gran Canaria (2014) 'Bradfrord Pride' (2015), 'Claridges of London' Studio 54 event for 20th Centuy Fox (2015), 'Gay Pride Sitges' (2016),
Tania is the current the holder of The National Tribute Music Award for The The Offical Uk Number One Cher Tribute.


New for 2017 is the launch of the 'DO YOU BELIEVE?' Theatre / Band Tour for more information contact FD Entertainments
Songs can include
I Found Someone
Walking In Memphis
Turn Back Time
Jesse James
Save Up All Your Tears
Dead Ringer For Love
Gypsies, Tramps And Thieves
Believe
Strong Enough
Shoop Shoop
All Or Nothing
I Got You Babe
Dov'e Lamore
Dark Lady
Love & Understanding
Bang Bang
The Beat Goes On
Take Me Home
Half Breed
The Way Of Love
Welcome To Burlesque
You Haven't Seen The Last Of Me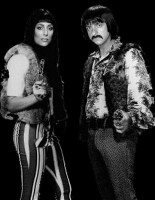 FD Entertainments Promo Video for 'DO YOU BELIEVE?' Theatre Tour


"Walking In Memphis" Stars In Concert, Blackpool 2013



"Welcome to Burlesque" Gaypride Maspalomas 2011



"Strong Enough" Manchester Pride 2010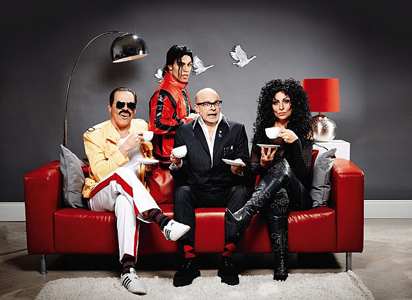 Daily Mail Photoshoot to advertise the comeback of Stars In Their Eyes (2015)
Costume Comparisons

Previous Clients
Selfridges, London
Selfridges, Manchester
Gay Prides, Gran Canaria, Manchester, Derby
Harley Davidson H.O.G
Central Pier, Blackpool
Stars In Concert, Berlin
The Royal Meridian, Abu Dhabi
Crowne Plaza, Dubai
Shangri-La, Istanbul
Toyota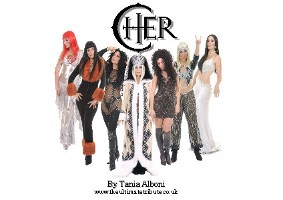 Below are some cutouts that you can make your own poster with,
Click on picture for a large version to appear in a pop up window.