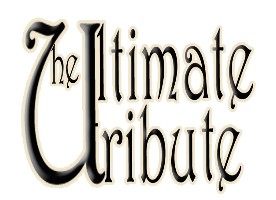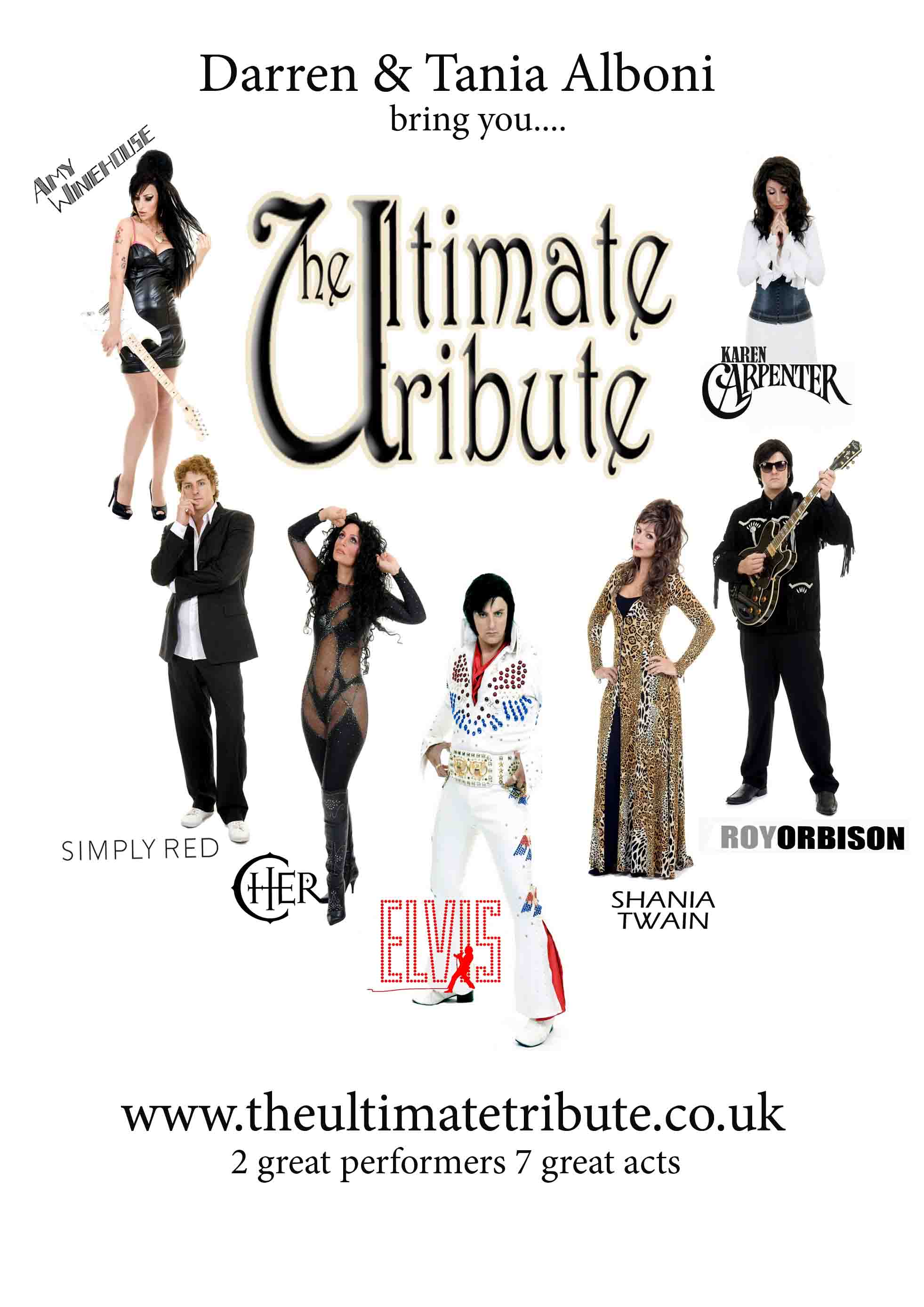 Click on the picture for full size image
The Ultimate Tribute Show is the best nights entertainment and best value for money.
This is a show with both Darren and Tania doing anywhere from 2 to 7 acts in one night.
This show can be programmed in a number of different ways to suit your event. The show that is done most often is as follows.
This show is a two part show (2 hours altogether)
The show starts with the mellow sounds of Karen Carpenter, followed by The Big O, Roy Orbison, then on to country legend Shania Twain. finishing the first set with Simply Reds Mick Hucknall
The Second Part of the show breaks open with the amazing Amy Winehouse followed by the King of Rock and Roll Elvis Presley, rounding off the show nicley with the Queen of Pop "Cher". and for the finale, Sonny & Cher.
Reviews
The Stage Magazine
Prima Artists showcase
Published Wednesday 25 March 2009 by Mark Ritchie
Tribute artistes Darren and Tania Alboni presented a segment of their two hour Ultimate Tribute Show, with a glimpse of their Amy Winehouse and Mick Hucknall impressions. If this rest of the show is up to this standard, then surely lucrative cruise ship work would seem to be assured. The vocal quality and the sincerity of the impressions will surely make this a superior addition to the tribute market. The sound-alike quality - in particular the Mick Hucknall - impression was quite stunningly accurate
There is nothing to say about the Band but "truely spectacularly amazing". Myself and Marcus were both blown away and so were our guests. All our guests are quite used to our goings on and are more than aware that we dont do things by halves and without 'blowing our own trumpet', someone actually thought that we had managed to book the real Cher for the night!!!! People were just in ore of the entertertainment and they both performed extremely well and played their hearts out. We didnt manage to see them off but we hope that they enjoyed it as much as we did and would like you to please get in contact with them for us to say a hguge thankyou and let them know that they were magnificent!!! I think at one point during the evening someone thought that the following records were being played over the DJ booth; "The Carpenters", "Roy Orbisons Greatest Hits", "Chers Rock of Ages", "Simply Red", "Shania Twain, Love Album" and of course the king "Elvis". THEY BLEW US AWAY!!! Thanks guys
Below are some cutouts that you can make your own poster with, using the acts you have chosen
Click on the pictures for a large versions to appear in a pop up window.