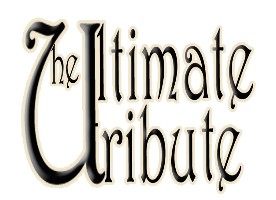 A Tribute To Karen Carpenter by Tania Alboni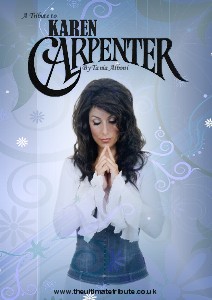 Click on the picture for full size image
In 2006 Tania embarked on her tribute to Karen Carpenter.
Karen Carpenters voice is considered by many to be the finest and most expressive in popular music. She is praised for her control, sense of pitch, and the subtle nuances of personal expression she introduced to a melody.
Tania has always been a big fan of Karen Carpenters melodic voice and she feels it a great honour to pay tribute to her memory.
When you hear Tania sing those classic songs by The Carpenters you can really tell that she is loving every note that shows her voice off to perfection.
To have the full Carpenters experience Darren Alboni can join Tania on Keyboard and backing vocals to bring you the best Carpenters tribute around today.

Audio Clips

Songs can include
Yesterday Once More
We've Only Just Begun
Touch Me When We're Dancing
Top Of The World
Ticket To Ride
This Masquerade
Theres A Kind Of Hush
Superstar
Solitaire
Rainy Days & Mondays
Please Mr Postman
Only Yesterday
A Kind Of Hush
Jambalaya
I Need To Be In Love
Goodbye To Love
For All We Know
Close To You

Tania Alboni Tribute to Karen Carpenter.
David Lloyd, Beckenham NYE 2009.

Tania & Darren Alboni Tribute to The Carpenters.
Matchroom Suite, Plymouth 2007
Below are some cutouts that you can make your own poster with,
Click on picture for a large version to appear in a pop up window.