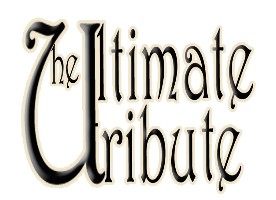 A Tribute To Shania Twain by Tania Alboni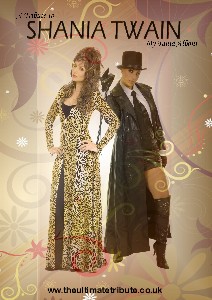 Click on the picture for full size image
In 2001 Tania started her tribute to the country rock legend Shania Twain. This was a new challenge for Tania as country music has never before been part of her repertoire, but has since mastered the unique blend of country and rock music that Shania is so famous for.
Momentous Performances
In 2004 Tania was asked to sing "You're still the one" for England goal keeper Paul Robinsons Wedding accompanied by only Darren on the guitar. One paper reads "While Paul Robinson made the most important signing off his life, Tania Alboni sung You're still the one"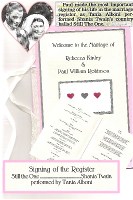 In February 2006 Tania was part of the Variety Show Of Dubai with Tom O'Connor at The Crowne Plaza Dubai, doing her tributes to both Cher & Shania Twain and also worked the following night in Abu Dhabi supporting Tom at The Royal Meridian Hotel.
Audio Clips
That Don't Impress Me Much
Songs can include
You're Still The One
Any Man Of Mine
Forever & For Always
Come On Over
Don't Be Stupid
From This Moment
Honey Im Home
Im Gonna Getcha Good
Love Gets Me Everytime
Man I Feel Like A Woman
That Don't Impress Me Much
Whoose Bed Have Your Boots Been Under
You've Got A Way
Up
No One Needs To Know
When
Rock This Country
Im Holding On To Love

Tania Alboni as Shania Twain NYE 2010

Below are some cutouts that you can make your own poster with,
Click on picture for a large version to appear in a pop up window.